In 2014 the Healthy Northern Kennebec Coalition began researching what the biggest barriers were to healthy living in Waterville. Through planning grants they conducted focus groups and collected data. In 2015 the Healthy Waterville Steering Committee began to convene stakeholders around how to take action around the identified primary concerns.
To increase access to healthy food
To increase our community connectedness
These stakeholders included Waterville residents with experience living in hunger in Waterville as well as supporting organizations such as Waterville General Assistance, KVCAP, WIC, and the Waterville Food Bank. In 2016 the steering committee and participants of these community conversations formed the Healthy Waterville Action Team. Their goal for year one was to continue to identify barriers, bring new stakeholders to join the action team, and co-create an equity centered action plan around small action items that would make a collective impact.
Healthy Waterville Action Team Core Values:
We are a community of solutions
We will work together in equity, for equity
We will listen and learn from each other
We value the process and importance of building healthy, sustainable relationships
We will work together to build leadership from within
Team members have learned about food equity, food systems, wasted food, food recovery and gleaning, grow-your-own food models, mobile food pantries, group process, leadership skills, meeting facilitation tools, community engagement tips, grassroots and systems change strategies. We have been researching community assets, conducting surveys, planning educational trainings and visiting other communities (or bright spots) that are doing similar work.  We created the Waterville Food Guide to combine, update and streamline information, direct people in need of food to our community assets, suggest healthy donation practices, and highlight volunteer opportunities. Now, in 2017, with a strong team of leaders that are committed to making positive changes in our community we are working on scaling up the initiative. To do this, our team has introduced subgroups that will focus time and resources on specific barriers to food access. These subgroup teams will be working on…
Bringing new community members and community partners to the table
Increasing awareness of hunger in Waterville
Increasing awareness of existing food resources
Decreasing stigma around poverty and hunger
Decreasing barriers to healthy food access
Increasing opportunities for healthy food options
Continue to strengthen our community connections
Co-create a culture of health in Waterville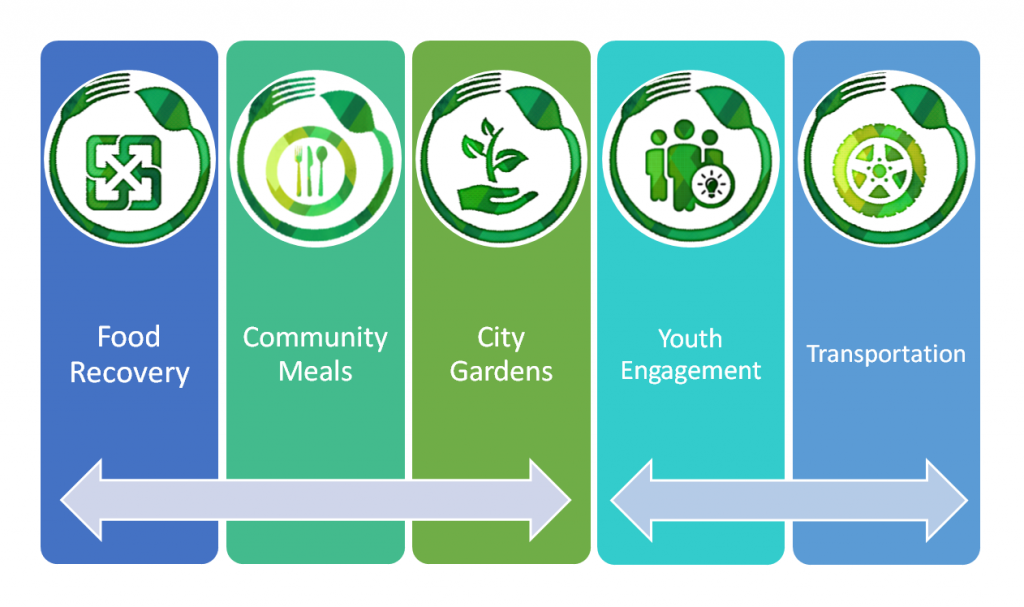 The Healthy Waterville Action Team Subgroups are groups of stakeholders convening around five topic area that have been identified by the Action Team. These groups have agreed to align around the primary aims and support our core values.