Why?
Hunger and poverty are on the rise in Maine, and the food programs in our area are feeling this increased need. We believe that no one should go hungry in our community, so we are bringing people together to increase access to healthy food for all.
Maine ranks first in New England for food insecurity (15.8% of households).
23.3% of Maine children are food insecure.
16.9% of Maine seniors are food insecure.
Listen to people from Waterville tell LiveStories about their experiences with food insecurity here.
What do we do?
We tackle food access issues by learning, talking together, and taking community action. We are working on projects that have short term and long term goals to get people to the food and food to the people.
What does action mean to us? Just show up! Anyone can join, share their voice, and lend a hand in making changes that directly impact our community. We ask all members to be ready to learn from each other about barriers to change and how we can work together toward solutions. We ask that everyone respect each other and allow all voices to be heard. All experience levels are welcome!
Our areas of focus include:
food equity
deep poverty impact
hunger in Maine
food deserts
food systems and environmental impact
wasted food
food recovery and farm gleaning
organic waste management
grow-your–own food models
mobile food pantries
community food councils
community food assets
group process
leadership skills
meeting facilitation tools
conducting surveys
planning educational trainings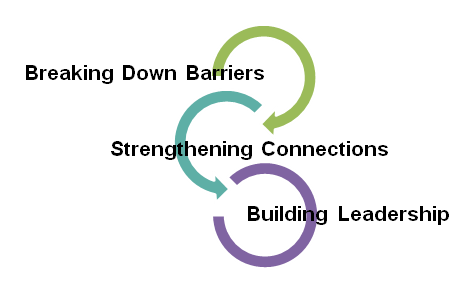 Who?
This work depends on our collaboration, and we all have expertise to offer. Whether you have experienced living in hunger, or your organization has resources to offer, or you just care and would to be part of the solution, your efforts and perspectives are valuable to us.
Where & When?
We gather for meetings, community events, equity building, educational opportunities, and field trips. Please contact us today for the most updated opportunities for getting involved.